Last night saw the return of the guys to Flixton Football Club in Urmston. They were greeted with a warm welcome from the landlord, gaining the most worthy of compliments - "Shit hot!". Anyway, a good gig from the guys overall. It was the first time I'd heard Scars and Smells Like Teen Spirit last night after missing last week's gig. I'll have to agree with what the majority are saying and declare that Scars is pants, but I suppose really not quite as bad as everyone was making out. Doesn't fit in the set and it's a bit drab, but it's no knock on the guys who still played it well. Smells Like Teen Spirit, however, once Nige has learnt the words (give him some credit - he's only had a week and a half) should be a good add-on.
It was a night of laughs, from Steve and Dave having a face pulling contest to Andy and Nigel pushing each other off the stage and circling right back round on the silly scale and ending with your honourable roadies playing chase whilst packing up the gear. Overall though, the greatest laugh had to be Nigel's shirt and shoes... mainly the shoes. Anyway.. see for yourself :)

My beer... my precious beer...



One In Ten tried to make the move into performance porn, but lockjaw proved it not to be quite as successful as they thought it would be.



Andy overdosed a bit on the botox.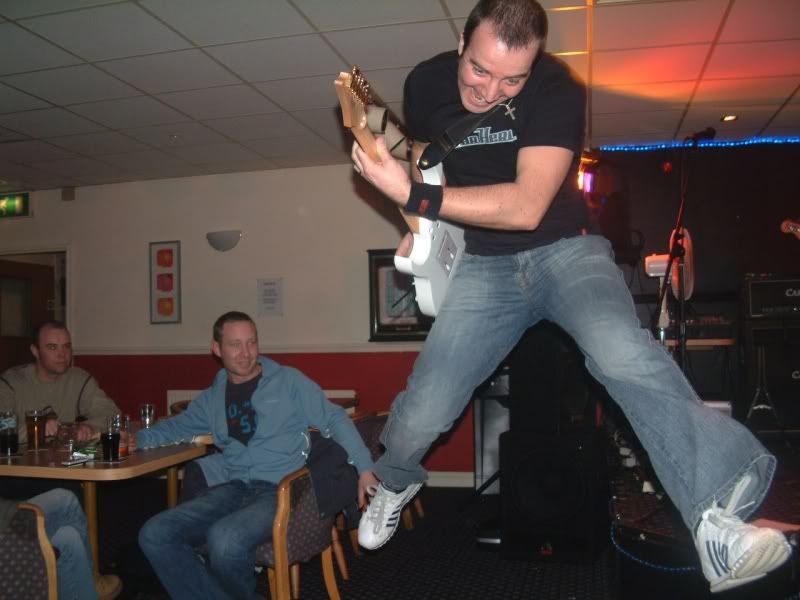 I can fly! I can fly! I can... aww.



One in Ten want YOU.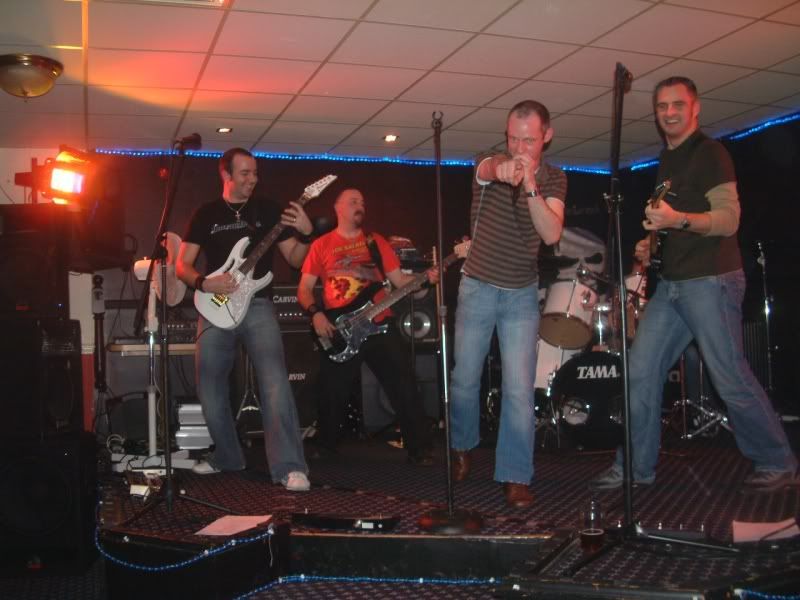 Nigel just wants you.



Brain surgery has produced the synchronised machine which can only be known as Rondy.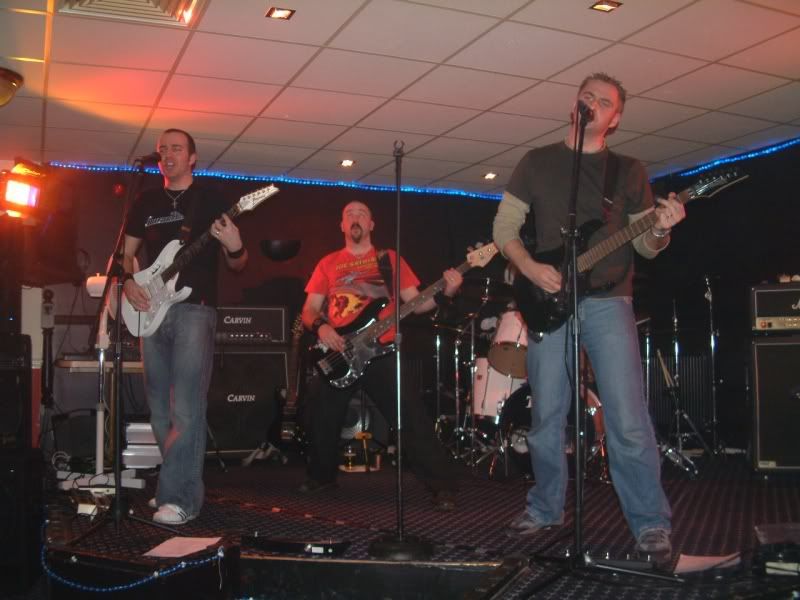 Steve's big bass compensates for his height when he's around those two.



Ooo! Cake!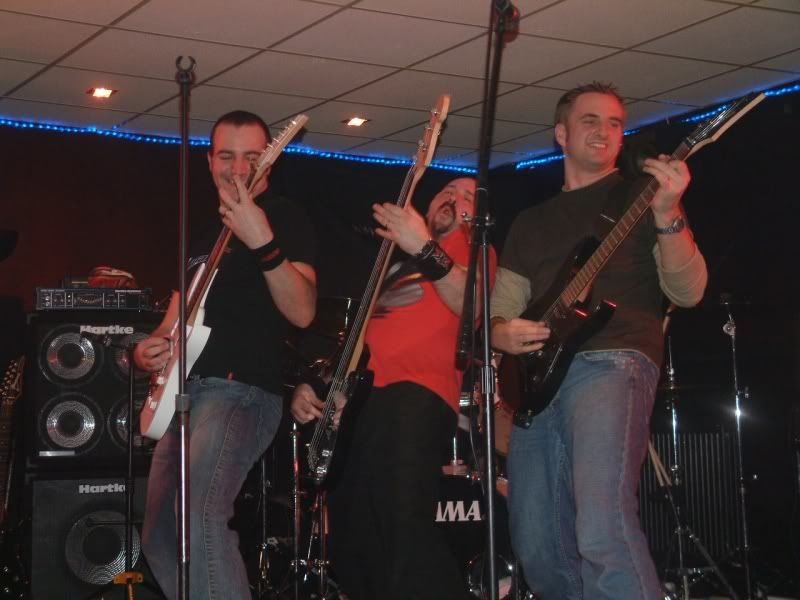 See no evil, speak no evil, hear no evil?

And the picture for the caption contest this week is: