Well, a fantastic gig from the guys at the Brook Tavern in Oldham last weekend! After endless net problems, I present to you the first...

Andy and Nige rockin' out in excellent hamster form!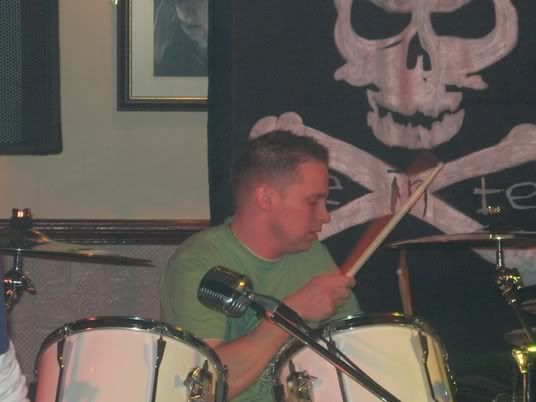 Daaaaaaaaaaaaave.


jaymeisgod,
axdude and
milow_kalif in mirror world!!



Er...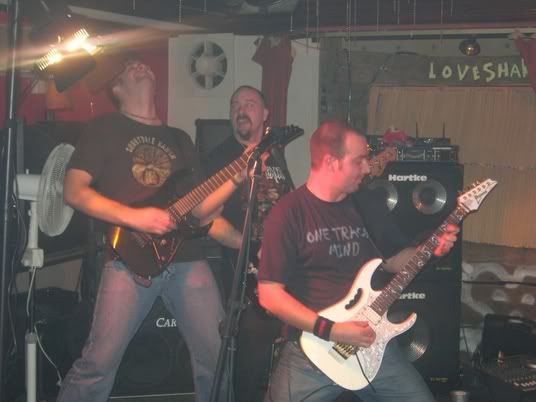 Steve: "Oh no... Ron's about to do his Hulk thing again..."



Andy: "Right, this goes here and I'll put the guitar up there and... *struggle* there we go!"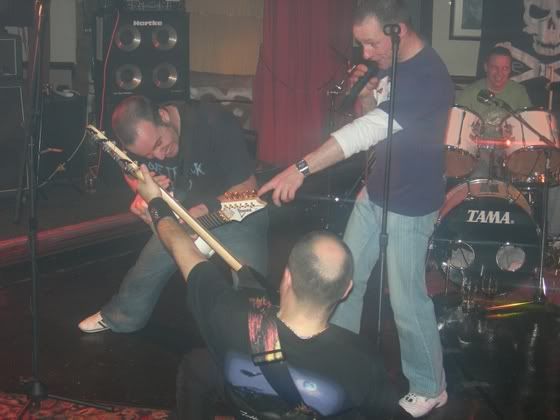 "Don't cross the strings!"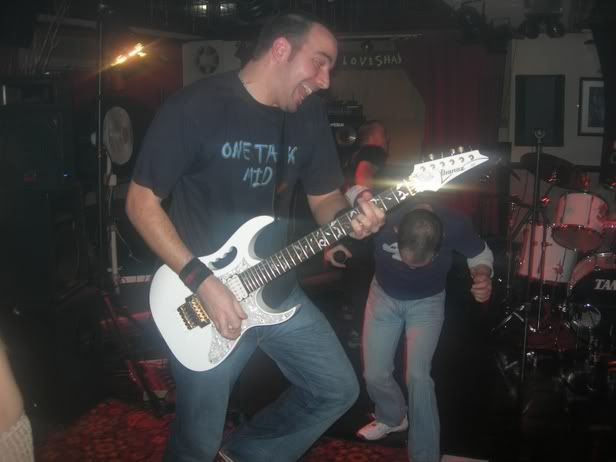 Sacrifice at the altar of ROCK!
The band's return to the Brook Tavern saw them bring along a new song, Velvet Revolver's
Slither
which was a great success and one of the greatest sounding first performances yet. The crowd, as usual, was large and raring to go! Hopefully soon we'll hear some new material, both original *hint* and a few more covers, with
Scars
by Papa Roach next on the bill.
Keep on rockin' dudes!! \m/
Current Music: Rammstein - Morgenstern